Back to Shop
Publication, Take Care Stranger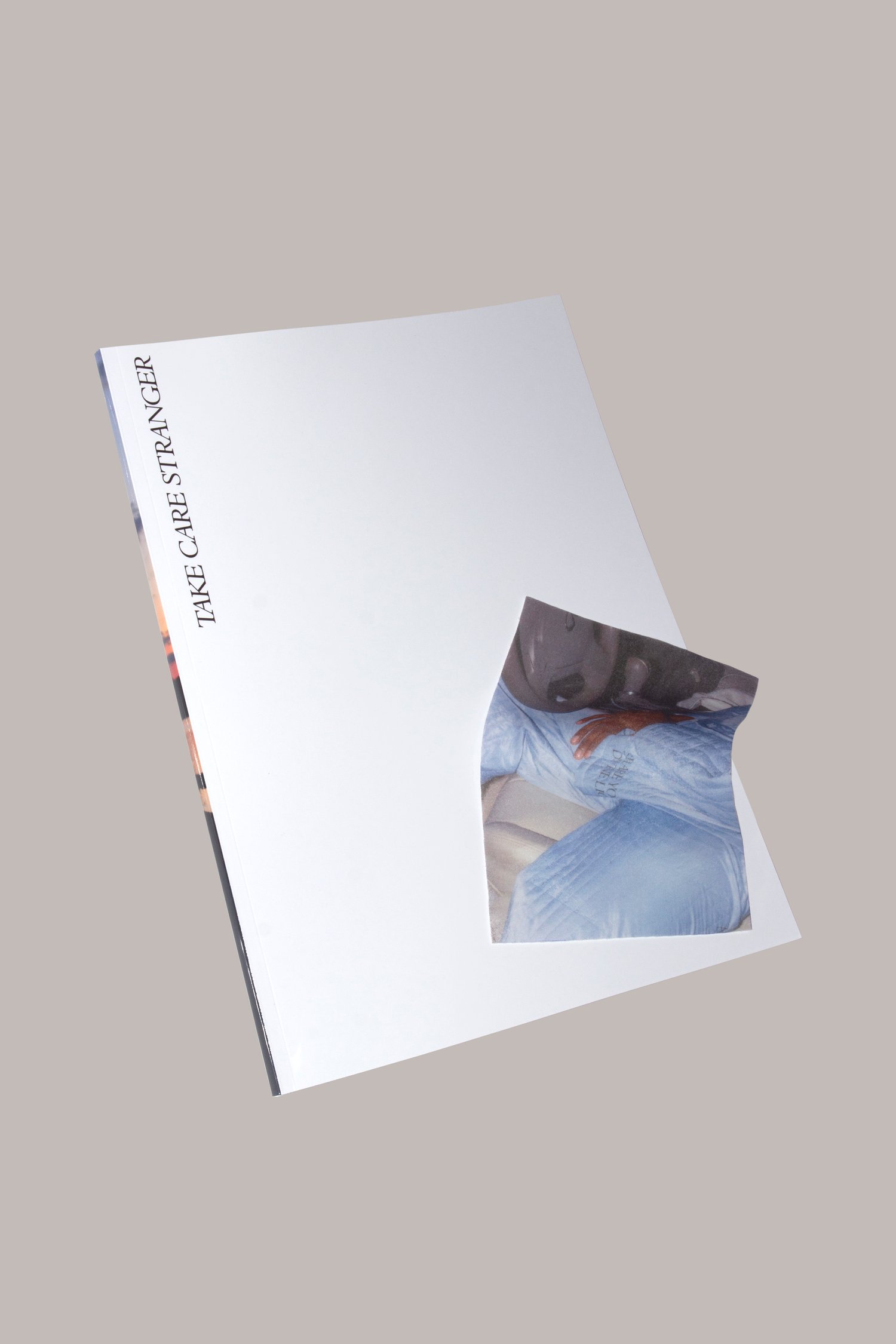 $

39.00
Take Care Stranger is a multidisciplinary project merging fashion, graphic design and photography. This publication showcases unisex garments designed and made as reminders to stay true to ourselves and to focus on human needs of warmth and unity.
"The fabrics were chosen for soft and comfortable qualities. These designs convey the idea of protecting our vulnerability, not sacrificing ourselves, but to remain generous and ultimately stay open to others and their energy. Garments are vessels for a more important message, question or idea. Use them to cherish our differences and fundamental similarities. Wear them to change mentalities. There is not limit to our light." (Page 4)
Special thanks to Bernadette Duvignau
Format: A4 (8.27 in × 11.7 in).
Body: 124 pages. White classic gloss coated, 130g.
Cover: White classic gloss coated, 300g. Perfect bound.
Designed and published by Mathilde Terrasse
© 2018, thild.co.